Kroger Scrip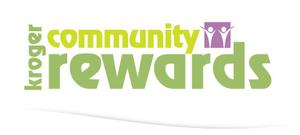 Kroger is no longer selling their Scrip Gift Cards.
Kroger's new program is called Community Rewards Program. You use your Kroger Plus Card after enrolling online. Every time you use your Kroger Plus Card, it will help our school.
To Use the Kroger Community Rewards Program:
Register online at krogercommunityrewards.com
If you do not yet have a Kroger Plus Card, they are available at the customer service desk at any Kroger.
Click on Sign In/Register
Most participants are new online customers, so you must click on SIGN UP TODAY in the "New Customer?" box
Sign up for a Kroger Rewards Account by entering zip code, clicking on favorite store, entering your email address and creating a password, agreeing to the terms and conditions
You will then get a message to check your email box and click on the link within the body of the email
Click on My Account and use your email address and password to proceed to the next step
Click on Edit Kroger Community Rewards information and input your Kroger Plus card number
Update or confirm your information
Enter NPO number or name of organization, select organization from list and click on confirm
St. Joseph School Parents' Club NPO number: 10532
To verify you are enrolled correctly, you will see your organization's name on the right side of your information page
REMEMBER. purchases will not count for our group until after you register your card
Do you use your phone number at the register? Call 800-576-4377, select option 4 to get your Kroger Plus card number
Members must swipe their registered Kroger Plus card or use the phone number that is related to their registered Kroger Plus card when shopping for each purchase to count
Advantages:
-No longer need to purchase Kroger gift cards, and remember to have them with you when shopping
-No running out of gift cards
-Less paperwork for our Scrip volunteers
Disadvantages:
-We will no longer be able to give tuition credit for your Kroger purchases. The corporation will only give a monthly total, and will not break it down by Kroger Plus card
Questions? Please contact Whende Rueschhoff (SJS Scrip Program Coordinator) at ruescew@grics.net
EARN MONEY FOR OUR SCHOOL EVERY TIME YOU SHOP AT KROGER!