Elementary
Kindergarten Race Day
Race day finally arrived! The kindergarten class collaborated with the 8th grade class to race their recyclable race car. Each kindergarten student had a pit crew of three 8th grade students who helped start the race, time the race, measure the race, and record a description of the race.
Before race day, the kindergarten class learned basic force and motion principles through experiments and activities. Topics were gravity, acceleration in free fall, mass and momentum, and inertia and mass. After building a knowledge foundation, they built their race cars entirely from recyclable materials.
It was an exciting day! Most cars went down the ramp forward. One car went down the ramp backward, and one car may not have ever made it down the ramp. Many cars went down with four wheels, and some cars went down with less than four! Nothing seemed to stop the fun!
Everybody won that day because we had a great time sharing and learning with our friends. Special thanks to our friends the 8th grade students for their amazing help!
Kindergarten and First Grade
The Kindergarten and First Grade classes at St. Joseph Catholic School of Pekin celebrated 'Talk Like a Pirate Day,' on Tuesday, September 19. The children dressed like pirates and enjoyed pirate themed games, activities and snacks all day long! The students are pictured with their teachers, Mrs. Coyer (K) and Mrs. McConnell (1st).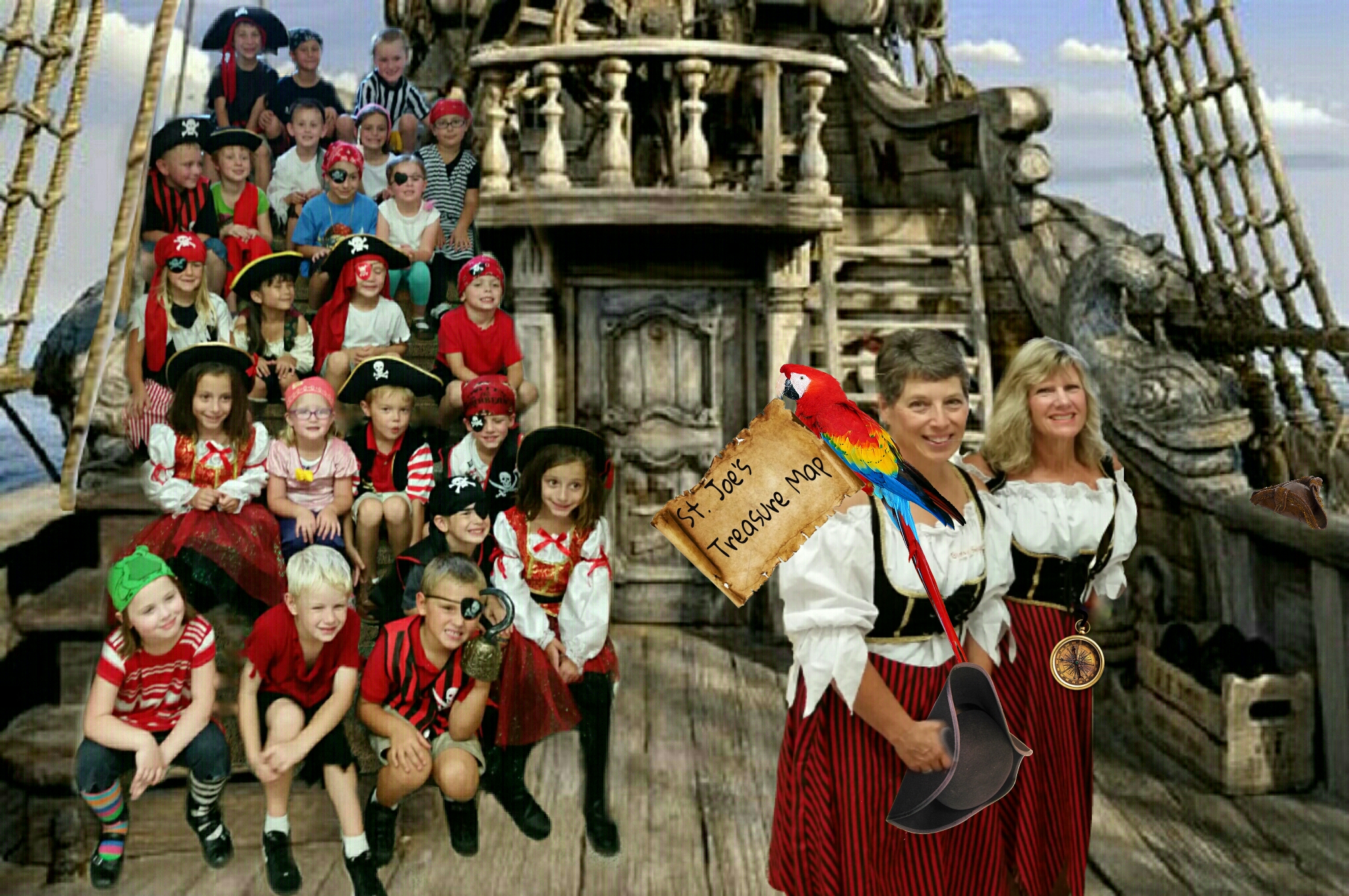 3rd Grade Visited the Soldwedel Program Center in Pekin