Choir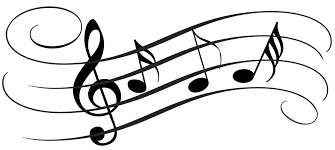 Dear Parents of 4th through 8th graders,
Your child is cordially invited to be a part of the choral program at St. Joseph School!
Choir combines excellent musical and liturgical training with an opportunity to serve the church. It is an opportunity for girls and boys in fourth through eighth grades.
Directed by Mrs. Nicole Ferree and accompanied by Mrs. Austine Dare, rehearsals are held on Tuesday and Thursday mornings from 8:10am to 8:40am. The choir sings for Sunday 11:00am Masses at the church once a month and for special holidays or events, such as Christmas Eve, First Communion, and 8th Grade Graduation. Choral members expand their musical horizons in a Christ-centered environment, and learn new techniques that develop vocal skills, leadership abilities, music reading proficiency, liturgical knowledge and more.
To enroll your child in choir please:
Complete a registration form
Pay $25 for the choir particpation fee
Complete the school liability waiver and code of conduct form (available in the office)
Return the above items to the school office
Please take a momemt to view the choir webpage for additional information. You can access the choir webpage here.
We look forward to an excellent year and thank you for your support!
God bless,
Mrs. Ferree
Required Attendance Dates for Choir:
Every Tuesday and Thursday morning from 8:10am to 8:40am
Choir sings at every school Mass-typically on Fridays at 9:00am
One Sunday 11am Mass a month at St. Joseph Church
Memorial Mass at St. Joseph Church on Sunday, November 6th
Christmas Eve Children's Mass at 4pm at St. Joseph Church in December
9am Catholic Schools Week kickoff Mass at St. Joseph Church in February
1st Communion Sunday Mass at St. Joseph Church in May
8th Grade Saturday Graduation Mass at St. Joseph Church in May
Choir Performances
Choir Attendance Policy:
Five morning rehearsal absences will result in the student's dismissal from the St. Joseph School Choir
Two morning rehearsal tardies will be marked as an absence
If you find that you are not able to attend a Sunday Mass or another performance, please let Mrs. Ferree know as early as you are able. Please make every effort to attend choir Masses and performances.
Contact Information: